All in all, this weekend has been busy enough that I haven't really spent a lot of time STRESSING about tomorrow. Unfortunately, as the minutes ticked by this afternoon, the pain in my stomach has gotten worse and worse. (At least this time I'm not worrying that my tumor is doing something funky!) How stressed am I feeling? I think this sums it up: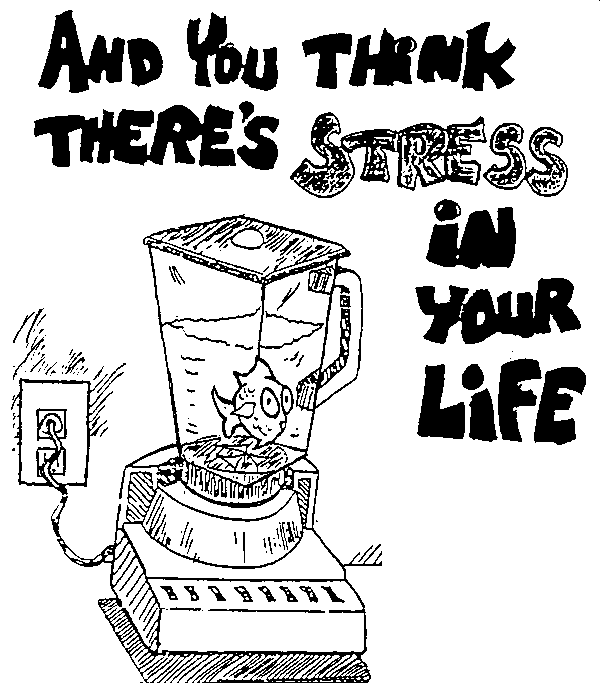 Several people have commented to me that they have enjoyed reading my blog and have found it educational. When I first was told that I probably had pancreas cancer, I did what I could to become educated. I figured why not share the wealth. As I wrote, I also tried to anticipate what I would like to know if I had NOT done the research. In the end, I guess I'm an educator (and a nerd) at heart.
I remain humbled that so many people have told me they are reading my blog. I appreciate the support that everyone has given and I want you all to know that I love that you are rooting for me.
Just a quick note of congratulations to Lynn Hopkins who graduates from Chandler Theological Seminary tomorrow (I told her that I would think of her as I was going to my oncologists appointment). Lynn has been active at my church and has always had a kind word and a hug for me! I am sorry that I could not be at her celebration this evening, but we did not have a babysitter and I do not think my 12 and 10 year olds are quite ready for watching their 4 year old sister by themselves quite yet. I hope Lynn knows I am there in spirit!
Again, Happy Mother's day…and have a great Sunday evening.
Merle